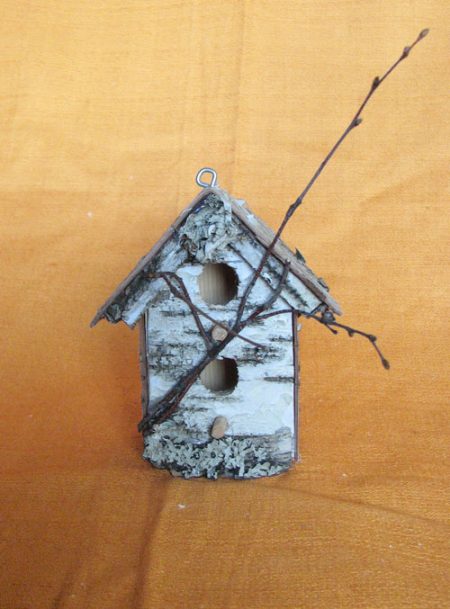 Birch Bark Miniature Birdhouse
Handmade by my daughter Ann, this little 2-hole birdhouse is covered with genuine Maine Birch Bark with authentic Maine Birch Twig adornment. Attach your favorite cord, string or chain to the hook and hang a little piece of nature inside your home!
Measures approx 5″ tall x 3″ wide.